A tribute to Galician produce
Just a five minutes walk from the Obradoiro Square, Pedro Roca Restaurant features a contemporary dining room and a craftily put together menu.
An offering that is strongly rooted in its Galician origins while keeping an international outlook, it celebrates the broad range of high quality produce
this land has to offer from the sea and the country alike; showcased in a variety of traditional dishes packed with flavour and savoir-faire.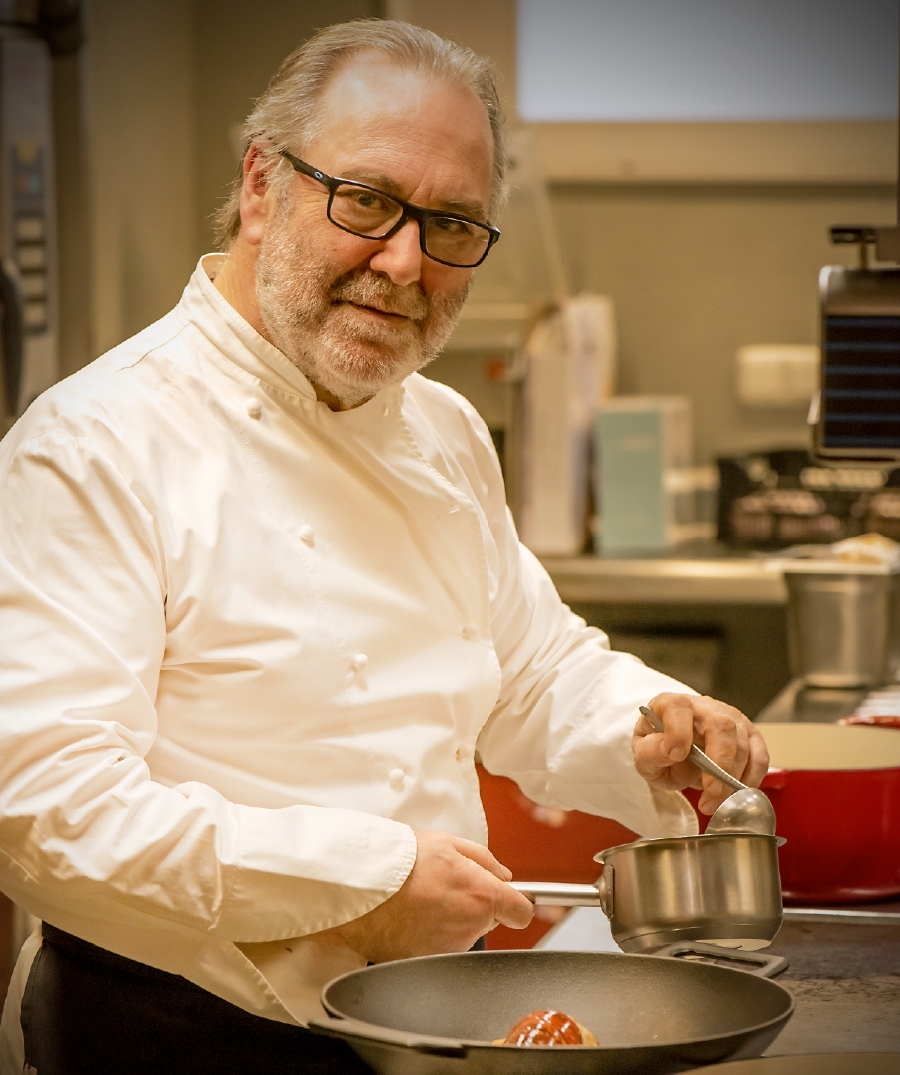 Pedro Roca has an extensive and renowned career that combines personal style, haute cuisine techniques and the utmost respect for seasonality, resulting in a unique approach to cooking that has made his food stand apart throughout the years.
Galician Cuisine, upgraded.
Unassuming, well presented and joyous
Pedro Roca's menu treats his guests to revisited traditional recipes, some of them long lost in time, that will take the customer on a journey across
Galicia from mountain to shore
Seasonal and locally sourced vegetables shine through
dishes that make the most out of them. The perfect treat for those who love their greens.
Traditional Galician recipes, revisited by our chef for your
palate's delight.
The best produce from land and sea, masterfully put together in a feast for the senses that combines seasonal flavours with quintessentially Galician character.
* Wine pairing available at €25 per person – includes white, red and dessert wine